Visitor Info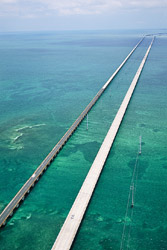 While staying in the Florida Keys, you will want to take advantage of our beautiful natural surroundings. Sailing, snorkeling, scuba diving and fishing are among the finest to be found.
Our many museums and other attractions offer a great break from our never ending sun. Enjoy our many fine restaurants, bars and entertainment spots all day and all night long. And be sure to check out our stores, shops and art galleries, many with items found only in the Florida Keys.
Our islands lie within the Florida Keys National Marine Sanctuary, the largest of its kind. Please help us preserve this national treasure by disposing of trash in proper receptacles. Do not touch the coral, as it can be easily damaged and takes decades to rebuild.
The Keys are a very condensed space, so be considerate of others when driving especially when traveling through neighborhoods.
Relax, take your time and enjoy your stay! Let the Keys easy going, laid back lifestyle be yours during your visit and you may just find yourself making plans for a speedy return!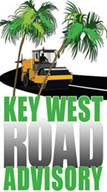 Click here for updates on
Key West road construction.