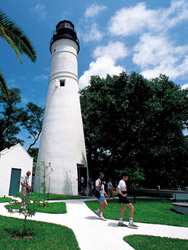 For our Members: Welcome to your association's website! Please sign in to gain access to our member's only pages. Our members listing will give you names and contact numbers for your business associates. The association calendar has a listing of events and meetings located throughout the Keys. If you are not a member please contact us, we would be happy to inform you about the benefits of becoming a member.
For our Visitors: Welcome to the Florida Keys and Key West, America's premier travel destination. Whether you come by boat, plane, or car or stay in Key Largo, Islamorada, Marathon, Big Pine & the Lower Keys or Key West, this chain of islands will capture your heart and soothe your soul.
Please visit our Association Member's Pages. With many hotels, inns, and guesthouses, you are sure to find the perfect place to stay here in the Keys. All of our members offering accommodations are licensed lodging facilities.
Our Associate Members offer the best attractions such as museums, historical homes, restaurants & bars and activities such as boating, fishing & sightseeing to complete the perfect vacation.
Our visitor information page is a helpful resource for planning your vacation. Find out what's in store for you once you get here and how to be prepared for your tropical vacation.
The Florida Keys have many events throughout the year. Check out our Keys Events Calendar page for a month by month listing of what's happening from Key Largo to Key West.
Can't find what you need? www.fla-keys.com is the official website for the Florida Keys and offers the most in depth information on our unique destination.